Bring out the budding filmmakers in your class with this easy-to-use app. Students can act in their videos or just use clay, drawing, and photos to create animated sequences that demonstrate events and concepts across subjects.
Benefits
Creates engaging opportunities for students to be active learners as they explain complex concepts or topics
The stop motion style makes it easier to understand events and concepts by breaking them down into smaller pieces
Develop sequences and materials for the video shows students to deepen their understanding of what they are learning.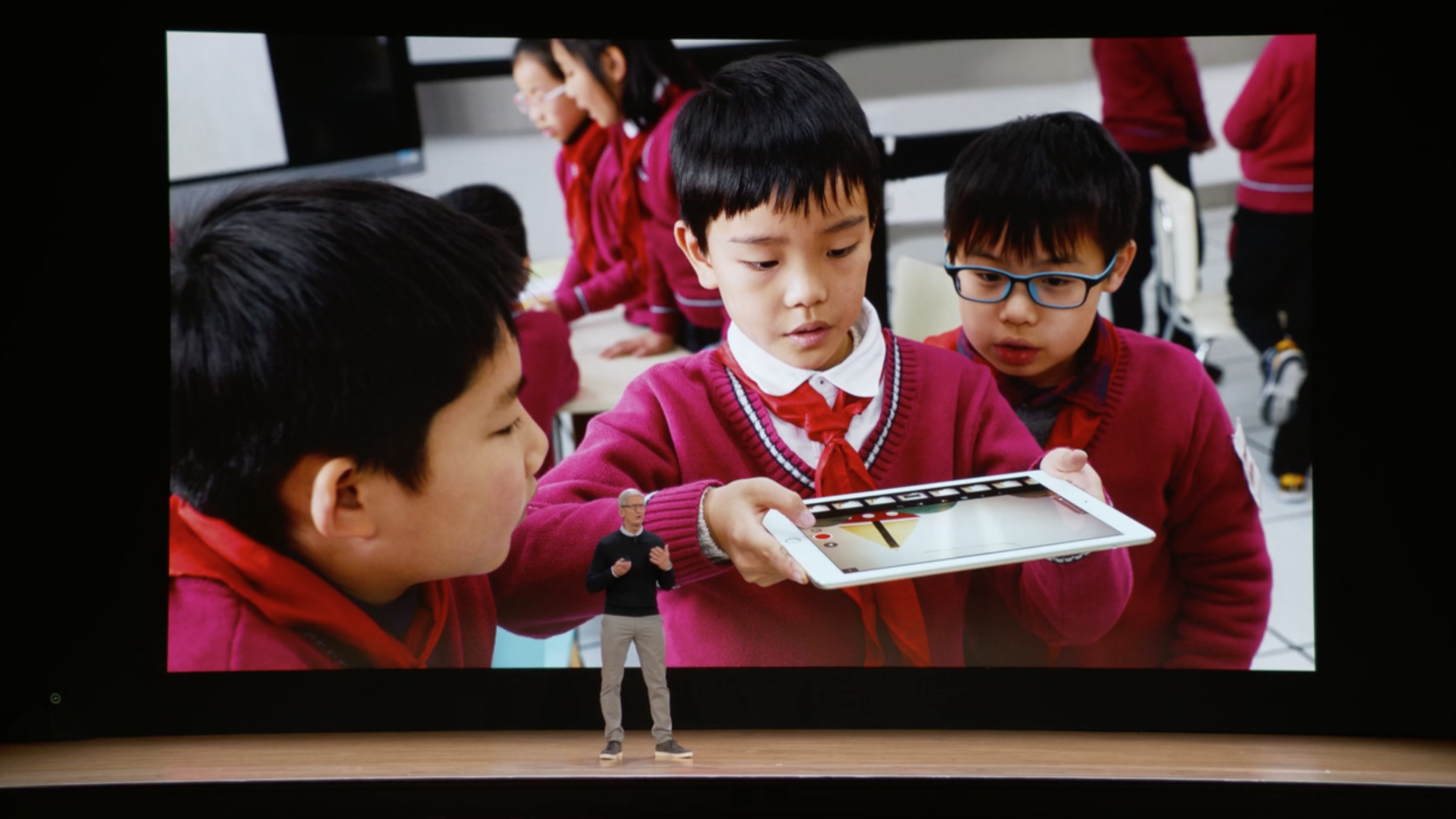 Stop Motion Studio is a great tool to use in the classroom. It's been used by thousands of schools all over the world.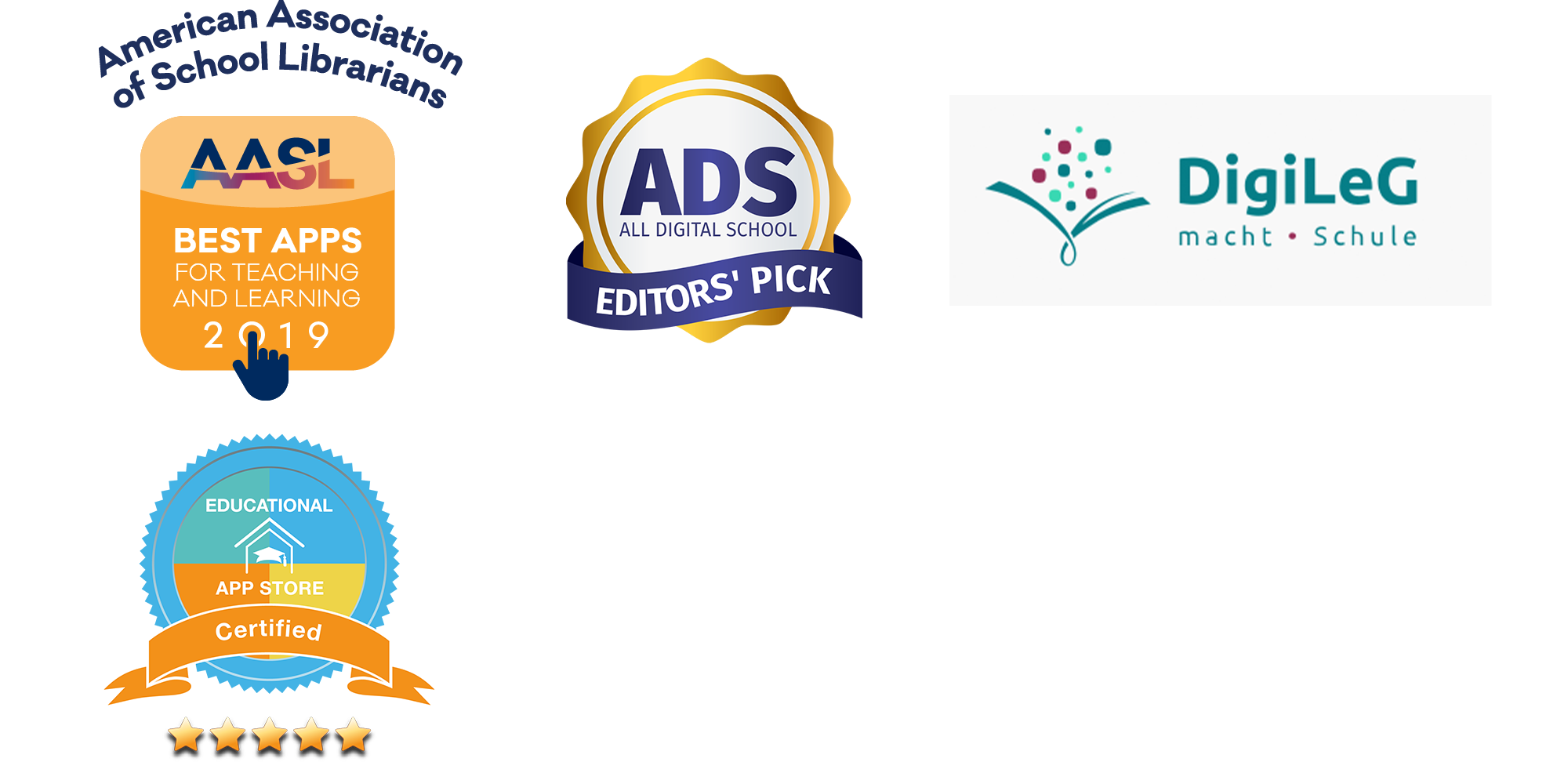 "This app combines still images to make a stop motion animation film. In the Social Studies classroom students can move figurines across the screen to show a historical event in action.  In the Math classroom students can use virtual manipulatives to model the solution to a math problem." - classtechtips.com
"Stop Motion Studio gives students a captivating outlet for their creative ideas and voice. And during the production process, it introduces them to sophisticated concepts such time, storyboarding, audience, and citizenship, even at the youngest elementary age." - scarsdaleschools.org
Stop Motion Studio Lesson Ideas

Tips for the Classroom
Consider the lighting of the locations where students are creating their movies. Additional lighting improves image quality and reduces graininess.
Create simple backdrops. Solid-colored fabric or paper works well, as do photos or other still images.
Use a tripod for greater stability and to avoid the shaking camera effect.
To create a cohesive movie, students should sketch their ideas sequentially.
Resources
Cardboard IPad Stand
If you are just starting to make stop motion videos with your iPad, you've probably already discovered how much better they are when you can keep the tablet still when taking pictures. Designing and build our own Cardboard IPad Stand.
Storyboard
Planning your animation on paper saves time and energy. You can figure out all the details before committing to the animation. Storyboarding will also ensure that each group selects the one approach best suited to the basic concept. We prepared this printable storyboard template for you to use.
Discount Bulk Purchase
Stop Motion Studio for iPhone, iPad, and iPod as well as Android and Chromebook is available in a free and a paid version. The free version does contain in-app purchases but has no advertisement. The full version is available for iPhone, iPad and iPod, macOS and Windows as well as Android and Chromebook.
If you are using an iPhone, iPad or iPod or macOS:
You can get the full version with all features at a huge discount from the educational Volume Purchase Program (VPP). Now Apple School Manager. There are no In-App purchases in this version. It can also be distributed directly to the device if your school has a mobile device management installed.
If you are using Windows, Android or Chromebook:
Please contact our support team for more information on educational bulk purchases.
Setup
Mobile Device Management
Stop Motion Studio can also be distributed directly to the device if your school has a mobile device management installed. When using an MDM system, you can define certain default options Stop Motion Studio uses.
isHelpManagerEnabled: Set to YES or true to enable the helpful hints shown within the app.
isGUISoundEnabled: Set to YES or true to enable the camera shutter sound.
isStoreProjectsIniCloudEnabled: Set to YES or true to enable iCloud support. All projects will be stored in iCloud.
Shared iPad
Shared iPad allows sharing an iPad by multiple students. When enabled in the app, all projects are synced using iCloud. A student can start a project on one iPad and continue on a different iPad. This also ensures a student's work is always available even if their normal iPad is restored or purged of their user data. Please make sure to enable isStoreProjectsIniCloudEnabled when deploying the app. Shared iPad works on Stop Motion Studio version 10.1 or later.
With Shared iPad is enabled you can try out the synching of projects by creating a new project on an iPad, then removing and re-installing the app. You should find after a short delay the project re-appears ready for download.
Privacy
We do not collect, use, disclose, transfer or store any personal information from children or anybody else. All data is stored locally on the device. Absolutly no data is transfered from the app without user consent i.e. project upload. Therefore neither COPPA nor FERPA does apply.
Manual
A printable comprehensive manual is available on our support page.
Support
Visit our knowledge base to find answers to many common questions.
If you have a question about the app, how to use a feature or anything else. Feel free to email our customer support team. We are here to help.